My Approach
I am a licensed Mental Health Counselor with the State of Washington. I have a master's degree from Seattle University in Existential Phenomenology Psychology. I obtained my bachelor's degree from the University of Washington in Psychology. I have over thirty years of experience working as a therapist. I have experience treating anxiety disorders, affective (mood) disorders, personality disorders and trauma experiences.

I understand that the first step to healing is the toughest- engaging in therapy. I work to ensure each person's comfort with the process of therapy. Therapy should be at the individual's pace, not the therapists. I begin therapy by taking a thorough history and assessing what is bothering you currently. Together we will explore your thoughts, feelings and behaviors. Collaboratively, we will establish a treatment plan of your goals for therapy. Throughout, goals can be modified to reflect changes in your life and improvements from your work in therapy.

Therapy is a journey for both the individual and the therapist; both are enriched by this process. I will "meet you where you are" building rapport and a therapeutic alliance with warmth and honesty. Together we will unravel your unique concerns. I utilize a trauma informed model of gentle inquiry for this process. Having experience with many ages and ethnicities, I hold an affirming space of respect for everyone. In therapy, I will help you develop insight to assist you in understanding yourself in new and exciting ways. I will, also, help you learn coping skills to improve day to day functioning. I believe that skills without insight is only half of the outcome. Insight is critical to our future selves. Insight helps to prevent us from returning to previous ways of being.

Starting therapy can be a scary experience. I believe therapy can enrich our lives and help us understand ourselves in unique and empowering ways. Development of skills in therapy can help during periods of stress and help you become more resilient. Insight helps us to understand ourselves and why we do what we do.

Having been trained in Existential Phenomenology psychology, I believe this to be a frame from which I provide therapy. I utilize an eclectic model: borrowing skills and insights from a variety of therapy modalities. I may utilize Narrative, Dialectical Behavioral Treatment with mindfulness skills and trauma informed care within a psychodynamic frame. I will work diligently to help. I am confident that I can help.

Education
Master of Arts, Existential Phenomenology Psychology, Seattle University, Seattle, Washington 1994
Bachelor of Arts, Psychology, University of Washington, Seattle, Washington 1986

Recent Trainings:
Bessel Van Der Kolk, MD: Treatment for Trauma
Jennifer Sweeton, PsyD: Trauma Treatment Ideas

License
Licensed Mental Health Counselor: LH00008913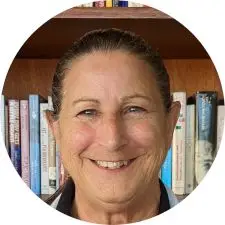 AREAS OF INTEREST & EXPERTISE
Trauma Experiences
Anxiety
Mood and Personallity Changes
Adults
Couples

MODALITIES
Existential Phenomenology psychology
Narrative
Dialectical Behavioral Treatment
Documents
Click here to sign Peggy's disclosure (Adults)
Click here for Peggy's release of information / authorization of record release
Click here for patient health questionnaire
HIPPA Disclosure for your records