My Approach
I have experience and enjoy working with adults, adolescents and children, in the contexts of individual, couples and family therapy.

My approach to counseling is client-oriented with a focus on positive solutions. I make use of cognitive behavior techniques. Cognitive Behavior Theory is a form of therapy in which you and I would work to solve your current problem(s) and change the negative and unhelpful thoughts and behaviors. It is especially important to me to emphasize and work with your personal strengths and those of your family and community to obtain your desired results.

My goal as a therapist is to educate, inspire and assist people to create positive meaningful lives for themselves. I serve as your experienced guide that provides quality feedback, communicates that it is your responsibility to act, advice in decision making, a menu of actions and or ways of thinking, communicates understanding of your world and provides you with reusable tools that enable self-maintenance and increases your positive effectiveness in life.

Education
Master of Counseling Psychology from Argosy University (2014)
Master in Business Administration from University of Phoenix (2003)
Bachelor of Arts in Communication Studies and my minor in applied psychology from Eastern Washington University (1997)
License
Licensed Mental Health Counselor, #LH 61262872 and Mental Health Professional as I have met the educational and experience requirements set for in WAC 388-865-0150; RCW 71.05.020(23); and RCW 71.34.020(14) to practice independently in WA state. License issued on 02/09/2022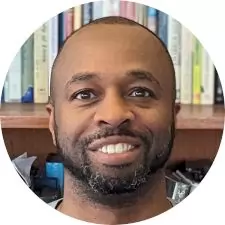 AREAS OF INTEREST & EXPERTISE
Individuals
Couples
Family Therapy

MODALITIES
CBT- Cognitive Behavioral Therapy
Mindfulnes

Documents
Click here to sign Jerrold's disclosure (Adults)
Click here for child assessment and parent disclosure

Click here for Jerrold's release of information / authorization of record release
Click here for patient health questionnaire
HIPPA Disclosure for your records