Specializes in adolescents, young adults, and Spanish speaking individuals. Please use the schedule link to book an appointment and view availability.
I am a Bilingual (English and Spanish) Licensed Mental Health Counselor (LMHC), with a master's degree in Clinical Mental Health Counseling which I obtained at City University of Seattle. I obtained my bachelor's degree in Psychology at Brigham Young University-Idaho.
I completed an internship as a Youth and Family therapy intern and have worked as a youth and family therapist with children and families. I have also worked as a Mental Health therapist, where I provided therapy and case management services to teenagers, adults, and their families.
I am passionate about working with individuals from diverse backgrounds and seeing their lives improve. I strive to use evidence-based and culturally sensitive interventions to provide the best service to each individual with whom I work.
I have clinical experience treating depression, anxiety, trauma and other stress-related disorders. Although we all experience stressors and mood swings in our daily lives, our normal coping skills might not be able enough to manage serious mental illness, which can severely disrupt our daily functioning and impact many areas of our lives. This is where therapy becomes beneficial and at times necessary.

My Approach
As your therapist, I believe that therapy is a journey that we travel together. I will never claim to be an expert on you, and so it is up to you to decide the path you want us to take. I am here to support you and provide you a space for you to explore your reasons for seeking help, and the goals you would like to work on. I believe that in order to do this, we must first build a collaborative relationship where you can feel empowered to make changes you wish to create in your life. We will identify strengths, talents, and abilities which you already have and capitalize on how they can be used to meet your goals. We will also work on identifying challenges and factors that might be preventing you from doing so. My ultimate goal in working with you is to help you arrive to that destination, empowered with tools and skills to achieve a fulfilling life.
My approach is eclectic, as I draw on different theoretical approaches, such as CBT, DBT, Solution-Focused Therapy, and family systems to provide the best treatment possible for each individual client.

EDUCATION:
Master of Arts in Counseling City University of Seattle Aug. 2018

BS in Psychology Brigham Young University- Idaho July 2013.
LICENSE: Licensed mental health counselor LH61071652 in 2020.

Un Poco Sobre Mi
Soy un terapeuta bilingüe con una Maestria en Consejeria de la City University of Seattle y tengo licencia para practicar como consejero de Salud Mental (LMHC) en el estado de Washington.
Tengo experiencia trabajando con clientes que sufren de depresión, ansiedad, trauma, y otros trastornos relacionados con el estrés.
Como tu terapeuta, mi filosofía es que la terapia es un viaje que tomamos juntos. Nunca pretenderé ser un experto en ti. Por lo tanto, depende de ti decidir el sendero por el cual quieres que vayamos. Yo estoy para apoyarte y proveerte con un espacio donde podrás explorar las razones por las cuales estas buscando ayuda, y las metas que te gustaría fijar. Mi objetivo final es ayudarte a llegar a tu destino, empoderado/a con herramientas y habilidades para vivir una vida plena.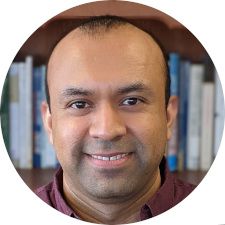 AREAS OF INTEREST & EXPERTISE
Adolescents 13+
Young Adults
Adults
Depression, anxiety, trauma, and other stress-related disorders

MODALITIES
CBT - Cognitive Behavioral Therapy
Solution Focused Therapy
Family Systems
Spanish language

DOCUMENTS & AUTHORIZATIONS
Click here to sign disclosure
Click here for Spanish language disclosure
Click here for release of information (ROI)
Click here to complete patient health questionnaire