My Approach
I interned at Greater Lakes Mental Healthcare working with children, families, adults, and seniors. I have worked in private practice providing counseling services specifically for LGBTQ+ folks, adolescents, families, young adults, and couples.

My practice is highly motivated by a Gestalt approach. An orientation built upon awareness of ourselves, of our thoughts and behaviors, of our choices, and of our physical systems. I believe that increasing this awareness brings us more fully into the present, and it is only in that present moment that change is possible.

My foundations are in advocacy and support of LGBTQ+ concerns and, as such, my therapy stance is in anti-oppression and trauma-informed practice. In all my efforts to collaborate for change I approach my work with respect for all people. I strive in both my perspectives and practices to challenge racism, sexism, homophobia, transphobia, and oppression in all its forms.

I provide a welcoming, affirming space to explore identity and gently heal from trauma, depression, shame, internalized oppression, and attachment wounds.

Education
Masters of Education 2021 from the University of Puget Sound
Bachelor of Arts University of Utah 2019

License
Mental Health Counselor Associate License #MC61184687, issue date 6/11/2021
Supervisor Vera Dragonchuk, MA, LMHC license number LH00011247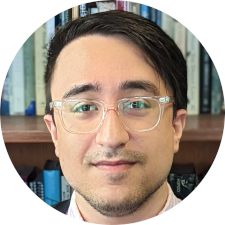 AREAS OF INTEREST & EXPERTISE
LGBTQ+ Folks
Adolescents
Family Therapy
Young Adults
Couples

MODALITIES
Gestalt Approach

Documents
Click here to sign Matthew's disclosure (Adults)
Click here for intake and disclosure for a minor
Click here for Matthew's release of information / authorization of record release
Click here for patient health questionnaire
HIPPA Disclosure for your records