My Approach
I received my master's degree in counseling in 2020 from Townsend Institute at Concordia University in Irvine, CA and passed the National Counseling Exam in 2021. I am currently an associate licensed mental health counselor, accruing hours toward licensure. I studied under Dr. John Townsend, the author of the Boundaries series and trained to support character growth to meet life's demands. When truth, grace, time, and relational nutrients are provided, individuals are able to find healing and growth and to optimize their intrapersonal and interpersonal relationships and become more productive in their work. In addition, I incorporate client-centered and eclectic styles into psychodynamic approach.

For clinical training, I interned at Asian Counseling Referral services and Sound Mental Health where I counselled children and adolescents. I spent a year in a start-up private practice and provided therapy for children, adolescents, young adults, and retired couples. I was a para-educator at BSD for four years before graduate school. I also volunteer at a local church, from teaching Sunday school to providing spiritual support for the members of the church.

Education
Master of Arts from Concordia University, Irvine, CA 2020
Bachelor of Arts from City College of New York, NY 1993

License
Licensed Mental Health Counselor, credentialing number
LH61479612
and renews every year.
Training Certification
Level 1 Lifespan Integration, Lifespan Intergradation. 6/2021

National Certified Counselor, NBCC. 6/2021

Advanced Grief Recovery Method Specialist, GRMI. 9/2020

Grief Recovery Method Specialist, GRMI. 06/2019

Emotional Focused Therapy Externship, ICEEFT. 5/2019

Continuing Education Credits (CE)
HIPAA Training. HIPAA Training.com 1.5 CU. 2/2022

Multicultural & Awareness & Diversity: Powerful Strategies to Advance Client Rapport & Cultural Competence. PESI. Lamber Fisher, MS, MDiv, LMFT. 6.25 CE 1/2022

Sue Johnson's EFIT: Attachment-based Interventions to Treat Trauma, Anxiety and Depression. PESI. Suen Johnson M.D. 6.25 CE 1/2022

Inside Christian Conference, The Center for Wellness. 9CE 10/2021

Comprehensive Suicide Risk Assessment & Intervention: Work with Clients with compassion and Confidence. PESI. Salley Spencer, Psy.D., MNM. 12.5CE 9/2021

Level One Lifespan Integration Training, Lifespan Integration. 14.5CE 6/2021

Law & Ethics of Telehealth: WA Telemedicine Training, WMHCA. 2CE 1/2021

Getting to the Heart of Change, Accelerated Experiential Dynamic Psychotherapy, 9/2019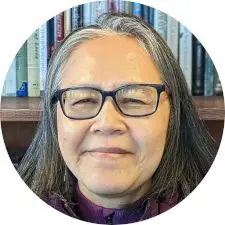 AREAS OF INTEREST & EXPERTISE
Children 7+ (in person only)
Adolescents
Young Adults
Retired Couples

MODALITIES
TCCGM - Townsend Competence & Character Growth Model
CBT- Cognitive Behavioral Therapy
Mindfulness
Body-Mind connection
Grief Recovery Method
Lifespan Integration
Bibliotherapy
Documents
Click here to sign Annie's disclosure (Adults)
Click here for child assessment and disclosure
Click here to sign Annie's disclosure for parents of child over 13

Click here for Annie's release of information / authorization of record release
Click here for patient health questionnaire
HIPPA Disclosure for your records